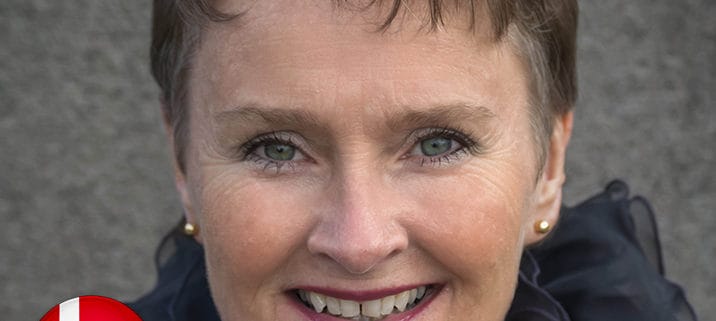 Susie Byskov, Denmark
For 19 years my life was a struggle. Lost memory – lack of concentration – sleep disorders – Chronic Fatigue Syndrome – tinnitus – heart rate disturbance – visual disturbances –  sound and light sensitivity – dizziness.
Suddenly I was not able to work a full day any longer. It was impossible to concentrate at work. Planning a production and technical drawing was a huge challenge. Suddenly I had lost my greatest strength, my memory. All the time I was afraid to forget important things. Appointments, order items, inform the production of changes, deliver important messages to my co-workers, overlook drawing mistakes.
After a few hours I was completely worn out. I was losing my self very fast and I didn't know how to stop it. When I reached rock bottom, I didn't even remember how to spell my own name or how to open our window. It was my 9-year-old son who said goodnight to me, because I was already in bed, long before him. I just wanted to sleep, sleep, sleep. How much patience could I ask of my husband.
I felt like a big burden to my family. I was afraid almost all of the time. All I wanted was to sit down and cry. Music and social life was long gone. Life was reduced to absolutely the most necessary daily life tasks. I lost all joy in life. Maybe it was better for my family if I was not around.
One day a girlfriend knowing of my situation sent me an email. It was from a Russell Stubbs. If I was interested, he offered a free hour talk. From Lena my girlfriend I knew that Russell had helped her many years ago with her Chronic Fatigue Syndrome problems. For 19 years I had tried everything possible. And honestly, I didn't have the energy to try something new. For a reason I don't know why, I responded to the email and I thank whatever helped me that day.
I was nervous about the telephone appointment with Russell. Was I able to describe my condition in another language? Would he understand me when I lost words as usual? Not being able to sit in front of him was also a worry. But I didn't need to worry at all. After years' of work with Chronic Fatigue sufferers from Norway, Sweden Denmark and other countries he was quite skilled in understanding a foreigner. It was no problem at all.
Talking with Russell was such a great relief. For the first time in 19 years I finally talked with a person who understood my condition. He understood what doctors and many others over the years hadn't understood. It was as if I finally found someone understanding my language. My whole body was full of joy, relief and hope.
I started the programme by watching some videos and also reading the written instructions and, to my relief, Russell was very clear and I knew exactly what to do. Anything complicated and I would have been out. When you have Chronic Fatigue it's important to receive very clear instructions. And that is one of Russell's strongest qualities.
I am amazed by his intuition and his strength when he is coaching me. He goes deeper, much deeper than my daily consciousness and that helps me release old stuff I was not aware of and bring important insights to me. Very important insights. It's just like seeing myself from outside and suddenly I can see things from a different view. Once you have done that it's impossible to go on the old way.
I followed the instructions and with Russell's coaching I am back in life again. I am back with all of my heart and all of my energy. It is so important to follow the steps he describes. It is by doing this, you change your life.
For me the beginning of results came after two days. It was unbelievable. All the different stuff and things I had done before never helped me, but this was working. It's still working and now I feel safe, because I have tools to use. I will have them forever as long as I live.
The way Russell works and the way his work is structured is so different from other kinds of treatment. It must have to do with his own experience with fatigue problems. Another important thing is that Russell never judges you or your lack of work with the exercises from the different modules. With a big heart he helps you right back on track again. His great patience with me is one of the reasons that I am where I am today.
Today I'm back to a social life again and I am the wife I want to be for my husband. By the way, the most patience man in Oslo. I have enough energy to do daily life tasks and also to have fun with family and friends. I am a mother with energy enough to help my children if they need that, and looking forward to being a grandmother one day.
To you out there in the pulsating world. If you suffer the way I did or in other ways, feel that your life has turned in a wrong direction. You feel stuck and don't know what to do, because you have tried everything. Give yourself the opportunity to have a talk with Russell and be embraced by his great knowledge and his skills as a coach.
I wish you the very best in life.
Susie Andrine Byskov.
Susie's journey started with a conversation, apply here for your Free Strategy Session