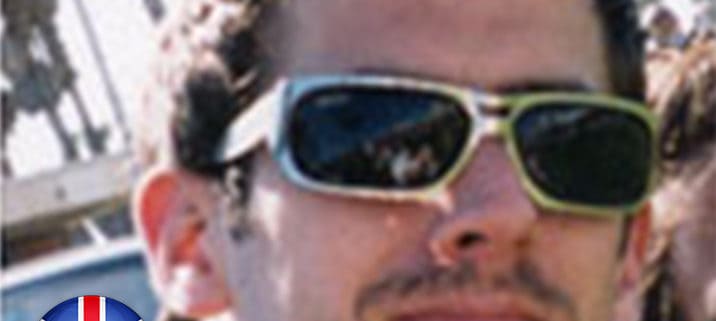 Marc Auerbach, UK
I was always a hectic person, probably as far back as I can remember. By the age of 18 I had become a successful DJ and record producer. Despite my career going extraordinarily well, by the age of 21 I was heading for a burnout. I was advised by my doctor to take a vacation.
I went to Turkey and swam in the refreshing seas and tried to switch off. The refreshing seas were actually polluted with effluent and very soon I developed what I thought was just an ear ache. Because of the weakened state of my body and in particular my immune system, this earache soon turned into a serious viral infection that affected my brain.
I spent a total of ten months on and off in a hospital. I was placed on a 'post viral fatigue syndrome programme. This started in 1992 and although some of the symptoms – vertigo etc subsided, my health declined and declined through the familiar pattern of Chronic Fatigue Syndrome. At first I was able to continue my career but as time went on and the condition of CFS progressed, my world and my options got smaller and smaller until ultimately I was pretty much bed-bound for a good 6 months of every year.
Over the course of 15 years of continuing illness I tried many therapies and CFS treatments ranging from acupuncture, cognitive behavioural therapy, counselling, psychotherapy, Reverse therapy, hypnotherapy, osteopathy, kinieseology, homeopathy, massage therapy, essential oil therapy – needless to say, none of these cured me. I was also pumped intermittently with anti-depressants as well as a few token courses of antibiotics.
By year fourteen I was getting desperate. Then a close friend told me about the work Russell was doing and directed me to his website. I rang Russell and we started on our journey. The theory of the adrenaline connection made so much sense to me, and could help to explain why I'd remained stuck in this state for so long. I also read other peoples testimonials which confirmed these approaches had helped people in a similar state to me.
After training with Russell and resolving some long-standing issues through our one-to-one work, I have had an almost miraculous turn around in my health and life. This combination of approaches has been exactly what I needed to change the pattern of ill health that I'd been stuck in for so long. It hasn't all been easy, but with determination and hard work, along with the support and coaching that I've received from Russell it's all become a reality.
It seems utterly incredible to me now when I look back over those 15 years of living hell. When that friend first pointed me in the direction of Russell's website, I must admit I was very sceptical after having gone down so many dead-end routes already. I'm just so glad I took the leap of faith and I will always be grateful to Russell for understanding and helping me by giving me the tools to turn my life around and start living again.
If anyone reading this is considering working with Russell – I suggest you go for it, and then get on with living your life. I have!
Marc Auerbach, UK
Marc's journey started with a conversation, apply here for your Free Strategy Session