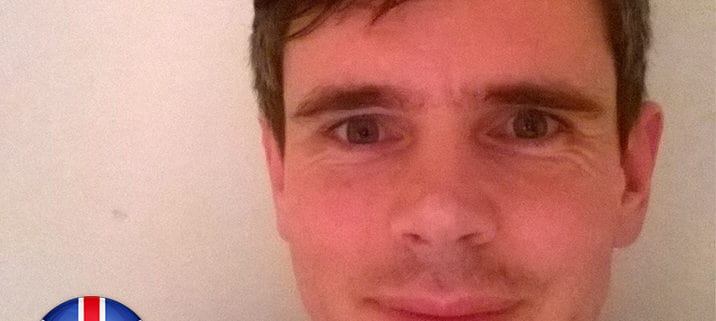 Lee, UK
I was unwell with ME / Chronic Fatigue Syndrome for many years before I finally crashed. In my early 20's it became apparent I had less energy than my friends and I took longer to recover from busy weekends, alongside this I had regular headaches and feelings of dizziness.
The symptoms steadily increased bringing increased feelings of anxiety with them. As my career progressed the symptoms intensified and I found myself wondering how people worked such long hours, I felt I just couldn't handle it. So as a response I pushed myself harder, did more exercise, took more exams, pushed for more money and moved to London as I thought this was something I could push my way through.
After six months of moving to London I crashed (I think unconsciously I was so frustrated with how I was feeling that I intentionally pushed myself until I did crash). The crash came in the form of debilitating headaches almost constantly, with continual feelings of nausea and no energy at all. I quit my job and went to my Mum's in Scotland for some rest, I then found I could not leave for the next 6 months.
I went deeper into the crash until I reached what for me was rock bottom and about as far as I could go, I never thought it was possible to feel so unwell for so long – fatigue was probably the most manageable symptom of the lot when compared to continual pain, nausea and the most extreme anxiety with no end in sight!
After failing to get any help with my Chronic Fatigue Syndrome from the multiple doctors I saw, including a very expensive private doctor I turned to my own research. I did actually come across Russell pretty early on in my search but it sounded too unfamiliar to me and at the time as I was still looking for a 'medical' cure – my mind stretched as far as nutrition so I made some changes to my diet and worked with meditation.
These changes did make improvements, but only to the point of making my days (still mainly house bound) bearable. The more research I did, the more I was coming to realise through multiple sources that what Russell was offering really did make sense so I contacted him and discussed his ME/CFS Recovery programme.
I found Russell to be very knowledgeable, incredibly patient and very direct at pointing out the bits and pieces I was overlooking. He was incredibly easy to talk with and I felt comfortable to be completely open with him. The course is structured in a really clear way and is very simple, and having the regular one-to-one sessions in my view was vital as it is so easy to overlook and miss something important without an objective view.
With every session I had with Russell I could see my health was genuinely improving, it certainly is not an overnight fix and there have been many ups and downs, but I can really see clear sustainable progress that will have a profound effect on my life beyond illness.
I am now comfortably back at work, only 5 months ago when first speaking with Russell I was struggling to maintain 14 hours a week, and constantly worrying about being too unwell to fulfil my hours. Now work just happens at 35 hours a week. I still have work to do to get to where I want to be, but I can genuinely see it happening.
I would urge anyone who is suffering form ME, Chronic Fatigue or a similar condition to work with Russell, in hindsight I wish I had contacted him 6 months earlier, but instead I messed around with bits and pieces, some helping but mostly further stressing my system and exacerbating my situation and ultimately wasting time.
Lee, UK
Lee's journey started with a conversation, apply here for your Free Strategy Session