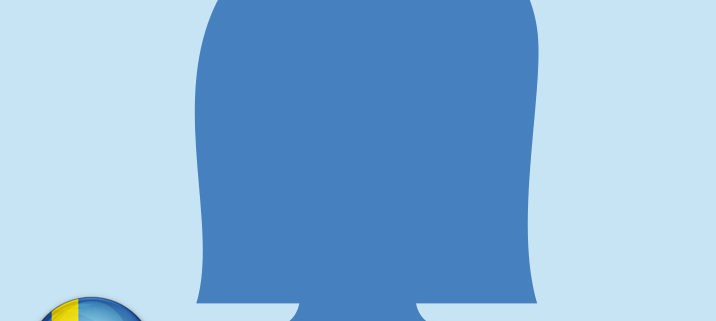 Rebecka, Sweden
In 2013 I got the diagnose ME/CFS. Before that I had a long history of nearly ten years with depression/burnout/anxiety/panic attacks. The symptoms started to occur one and a half year before I actually got the diagnose. I was seeing numerous of doctors trying to understand what was wrong with me. I felt very alone and misunderstood.
I had various ME/CFS symptoms; constant diarrhoea, fever, pain in my joints and body, got unexplainably tired, couldn't use my brain as I was used to. If I try to explain it to someone who's not experienced this condition, it is like a constant stomach flu with ordinary flu, and with a indescribable tiredness and brain fog. All at the same time.
When I finally met someone who knew what was going on, and got diagnosed with ME/CFS, the leading experts in Sweden told me that I couldn't recover from it, there was no Chronic Fatigue Syndrome treatment. For a while I felt completely lost. All I did was lying in bed all day, every day. The least effort made me so tired, I had to return to bed again.
But somewhere deep inside of me I knew the doctors were wrong. There had to be a way to recover from ME/CFS. So I started to search the Internet for a solution. If you only search for the name of the disease you get a lot of negative information, so I tried: "how to get well from ME/CFS". I found different people who had recovered. They all had done it in different ways, but very clear to me was the overall use of not western medicine, but eastern medicine and different "alternative" medicine.
When searching for a solution I found a website made by Stina, a Swedish woman: www.fatiguefree.info. She recommended Russell, so I went to his website www.fatigueguide.com, just to realise that I'd already been there! I e-mailed Stina and asked for her opinion and had my husband to read on Russell's site. Because when you are sick it is really hard to get a grasp of a lot of information.
I signed up for free information sent by Russell, and then signed up for a call with him. We talked for two hours! I couldn't even have thought I would be able to do that in my situation. Finally I've found someone who completely could understand what I was going through, and also someone who could help me. I know this sounds a bit too good to be true, but Russell have saved my life!
I talked to Russell a few occasions after the first time and then took part in his ME/CFS Recovery programme. I was so nervous before taking part, how would I be able to cope? I had a few moments during the programme where I felt overwhelmed, but Russell helped me right away. I did cope, and I did learn a lot. And the best thing is that from his programme you actually get REAL TOOLS to help yourself!
I've been through a lot of different types of therapy (psychodynamic, behavioural and so on), but none of them gave me any real tools to handle my thoughts, feelings, symptoms and the everyday life. Russell's methods are something else, they are easy to learn, simple to use, and is very effective.
During the course I learned more about ME/CFS and another way to look at it, which for me is making a whole lot of sense. The tools I learned I still use and they help me every single day.
How would I describe Russell and his work? Amazing! He listens, understands, meets you at where you are right now, but also helps you move forwards. He has a lot of experience from meeting people with this disease and shares his knowledge in an inspiring and trustworthy way. Whenever I speak to Russell, I feel completely safe. And that is important to me, to be safe.
Today I am so much better, most of my ME/CFS symptoms are gone. I can read again, I can get my kids from school, I can play with the them, I can go grocery shopping, I can see friends, I can go to Qigong classes. And I am so much looking forward to the future.
To you who are considering the CFS Recovery Proramme: Take it. It is life changing. You also need to know, that no matter how brilliant Russell is, he can't do the work for you. You have to really want to change and put in the work to make the change.
Rebecka, Sweden
Rebecka's journey started with a conversation, apply here for your Free Strategy Session