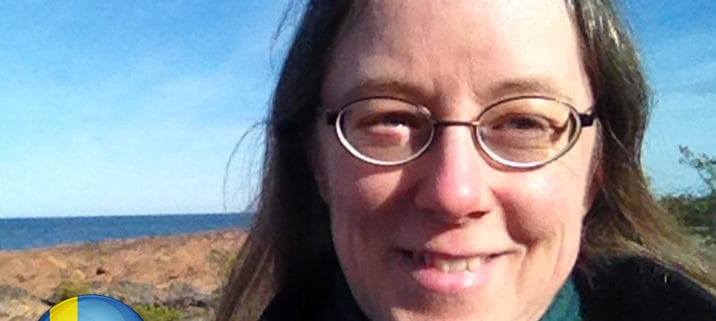 Stina, Sweden
I developed Chronic Fatigue Syndrome after a very stressful period in my life. Demanding events that happened in my work and personal life over a long period of time just became too much for me. I became burnt out, which then deepened into CFS.
During my three years with CFS, I was severely fatigued and highly anxious, and because of that I could barely leave my home. I could not go for walks, I couldn't do any household chores, and I could only rarely cook food for my family. I couldn't use a computer for more than 15-30 minutes a day, and I was in a constant state of inner stress.
I had difficulties maintaining the mental focus to follow a simple baking recipe, or pay the bills. Even though I wanted to, it was very straining to see friends and relatives, and I often had to cancel our plans. Getting a cold or the flu was almost a near-death experience that made me completely bed-bound for a week or two.
There were countless times that I tried to do a bit too much, and then I crashed and was bed-bound for days. Things seemed hopeless, there was nothing I could do to get better. Everything I tried just back-lashed and often made me worse.
I even considered getting a wheelchair so I would at least be able to get out a bit once in a while, with the help of my husband. I felt utterly helpless, and I was so afraid that my life would be like that forever.
Then one day I googled "CFS recovery", like so many times before, and I found Russell Stubbs's website. What he wrote really resonated with me. I recognised so much of what he said from my own experience.
I was quite anxious of speaking to him on the phone, since English is not my first language, but I found that we had no problems understanding each other. Working remotely with Russell was really a blessing to me, since I couldn't have gone to a course anywhere, not even here in Sweden. I was too ill to leave my home.
On the ME/CFS Recovery Programme I learned a lot about how these conditions develop, and what I could do to get better. I found it easy to understand the concepts and to learn the techniques. Russell is a great coach and therapist, very understanding of these conditions, having an extraordinary ability to pin-point the real issue in any situation, and mixing seriousness with some humour.
Before I found Russell I saw a number of doctors, and tried some treatments like CBT, ACT, mindfulness, and a stress-managing course, but nothing really helped me. Some of the treatments even made my condition worse. Russell's course on the other hand really made a difference, right from the start.
Quite early on in the recovery programme I was able to go for a short walk, something that hadn't been possible before. From that point on, I have steadily been getting better and better. I have continued to work with Russell in one-to-one sessions, and that has been extremely helpful in my progress.
During my years of being ill, I went online as often as I could manage, desperately trying to find some help with my condition. But most of what I found either felt like a scam, or were depressing stories of no improvements through years and years of illness.
I read on the medical websites, that said that the condition is incurable and that you just have to learn to live with it. And I read a study from the Swedish CFS/ME unit at Danderyd's hospital in Stockholm, saying that their patients did not experience any long-term improvement, despite getting the best possible treatments and care. If I hadn't already found Russell by then, that study might have taken all my hope away. But now I know that you can get well from CFS, and I'm living proof of that.
My life now is so much better than I could even have hoped for. I live on my own and I'm managing beautifully, taking care of everything from cleaning, cooking, and shopping groceries, to going into town whenever I want to, and taking the kids to things they want to do.
I was recently even able to go to London (from Sweden, where I live) for five days, all on my own. That wasn't possible for me even before I got CFS, I've always been terrified of flying, and traveling in general.
I'm so grateful that I've got my life back, in many ways better than before suffering from the Chronic Fatigue Syndrome. Choosing to take Russell's course is definitely one of the best decisions of my life, it has helped me so much, and I'm now able to do things I couldn't even dream about before.
If you are suffering from M.E., CFS, Fibromyalgia or any similar condition, I strongly recommend taking Russell's course. It is life-changing.
Stina, Sweden
Stina's journey started with a conversation, apply here for your Free Strategy Session